4 Week Intermediate LindyHop Course
Class run by JiveSwing.Com
Thursday 05 November 2020
In Past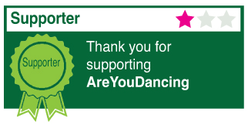 Intermediate Lindy Hop Course
Dance Styles: Charleston, Jazz Steps, Lindy Hop
Price: £39.99 for 4 week course
Time: 8.00pm-9.00pm
Ticket Options: Ticket Only (Prebooking essential)
Thursdays 22nd & 29th Oct, 5th & 12th Nov
8.00pm-9.00pm | Intermediate Lindy Hop
Digswell Village Hall, Harmer Green Lane, Digswell, AL6 0EA
These courses will be fun, but comprehensive and international workshop style, covering key topics, relevant to each group, to push and develop your dancing ability to the next level, Each week, students will leave with optional tasks and techniques, to practice for the following week. There will also be the option of back up videos, for those on the course and the ability to work in parallel with new online advanced material.
This course is for  couples only & pre booking is required. (Please state your partners name on your booking)
We are so excited to get back to it!
Safe Practise:
Due to the current climate Jiveswing & the venue have taken the following measures to enhance everyone's safety:
*Pre Booking only - strictly no drop ins
*All dancers adequately distanced
*Floor markers in place to allocate each dancers a floor space
*Hand sanitiser readily available
*One way entry & exit system
*Temperature taken on arrival
*Adequate ventilation
*Limited numbers
Costs:
4 Week Intermediate Course x 1 class 8.00pm-9.00pm : £39.99pp
4 Week Intermediate Course + 4 weeks online class membership: £59.99pp
Both 4 Week Courses Intermediate & In/Adv Plus (x 2 classes) 8.00pm-10.10pm £69.99pp
BOOK: www.jiveswing.com/booking
Digswell Village Hall venue
Address: 30 Harmer Green Lane Digswell Hertfordshire AL6 0AS
Show on Google Maps