Southport Folk Dance Club
English country dancing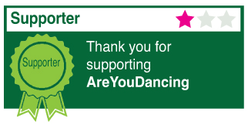 About Southport Folk Dance Club
Southport Folk Dance Club
PLEASE NOTE WE HAVE SUSPENDED ALL ACTIVITY UNTIL SEPTEMBER
Our club meets on Thursday evening from 7.45 pm to 9.45 pm. at St Peters Church Hall, St Peters Road, Birkdale, Southport, PR8 4BY. We learn dances from the gentler end of the English country dance tradition, including the type of dancing you have seen on TV adaptations of Jane Austen,
Beginners and experienced dancers alike are welcome.
No need to bring a partner.
It only costs £2.50 a night. with an annual club membership fee of £3.00
Contact Name: Eleanor Mehew
Dance Styles: 16th Century, 18th Century, 19th Century, Country Dance
Roles: Event Organiser, Regular Dance Classes
Main Area: Merseyside