Westcourt Tango
Argentine Tango classes and Tea Dances, run by Westcourt Tango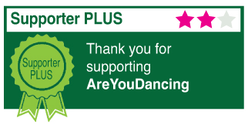 About Westcourt Tango
Enjoy the Beautiful Dance of Argentine Tango with Westcourt Tango. Westcourt Tango are East Kent's leading promoter of Argentine Tango, holding regular weekly classes in Canterbury and Whitstable, monthly Tea Dances in Shepherdswell and occasional Milongas in Littlebourne.
We hold workshops with visiting professional dance teachers from Argentina and promote live music at our events, usually with Argentinian Musicians. Our Argentine Tango Balls held in Littlebourne are extremely popular and attract dancers from all over the South East.
Westcourt Tango hold regular weekly classes in all styles of Argentine Tango (Traditional and Nuevo), Vals and Milonga. Classes are held in Canterbury City Centre, for beginners and improvers, all classes include fundamentals, technique, style and steps of traditional Argentine Tango as taught in Buenos Aires.
All our events and classes are open to everyone regardless of where you normally dance or take classes. Classes are all drop in (except for workshops with visiting teachers)
Contact Name: Adrian Newell
Dance Styles: Argentine Tango, Salon Tango, Tango Nuevo, Milonga, Tango Vals
Roles: Event Organiser, Dance Teacher, Regular Dance Classes, Wedding First Dance, Private Lessons, Dance Performance
Events: Dance
Main Area: Kent
Website: http://www.westcourttango.co.uk/
Forthcoming Events
Date
Event Name/Venue
Description/Dance Styles
Argentine Tango Tea Dance
Shepherdswell Village Hall
Dance
Come and enjoy an afternoon dsncing Argentine Tango
Argentine Tango