Colliers Wood Ballroom Dancers
Open despite lockdown , on Fridays for improvers form 7.15pm and Sundays all levels from 5pm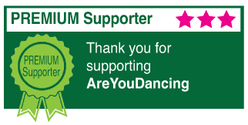 About Colliers Wood Ballroom Dancers
We will remain open for all of Spring and Summer 2020, regardless of 'lockdown'. We will hold ballroom dance classes every Sunday at elementary, improver and intermediate level from 5 pm to 10 pm, even if numbers fall to single figures. Low numbers attending will be advantageous to our students, as they will receive more individual attention from our teachers and will have more space.
We do two elementary level classes every Sunday, one ballroom and one Latin class, from 5 pm to 8 pm taught by Piotr Chlebos, with a half hour tea break at 6.15 pm
We also hold two improver level classes, also one in ballroom and one Latin, and are also from 5 pm to 8 pm. The teacher is Barry Gordon
All are invited to join our social dancing, from 8 pm to 10 pm and around fourty attend, some from other schools.Entry to the lessons and the social dance is £10. Entry to the social dance only is £5, payable on the door.
Friday evenings is for more experienced dancers, starts at 7.15 pm and ends at 9.45 pm. Entry is £10. There's free parking from 7 pm
Our aim is for all our students to improve their musicality, elegance and flexibility in moves on the floor, plus their ability to lead unambiguously and to follow gracefully and instinctively. Our policy is for this process to be rapid and cost effective for our students.
Usually we encourage students to change partners during the lessons, but we accept that during this scare some may wish to dance only with their usual partner.
Contact Name: George Tudor-Hart
Dance Styles: Cha Cha Cha (Ballroom), Foxtrot, Jive (Ballroom), Modern Tango, Quickstep, Rumba, Viennese Waltz, Waltz
Roles: Event Organiser, Regular Dance Classes
Main Area: London SW
Website: http://www.meetup.com/ballroom-dancers-colliers-wood