Mr Dickie Bows (Mrs)
Tuition in 40s swing jive, 50's rock n roll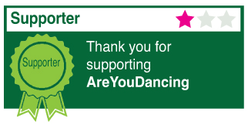 About Mr Dickie Bows (Mrs)
The classes at Mr Dickie Bow's are aimed at beginners who benefit from clearly structure delivery of moves and small sequences to get you out on the dance floor. You do not need to have any previous dancing experience. They start with the basics and gradually build up until you start developing your own unique style for 50's Rock and Roll style dancing and 1940's jive Swing. No partner required friendly integration developed if desired.
Where are the Jive Classes?
Their jive swing rock n roll lessons are in Essex, and surrounding areas serving the local community. Check the link for details http://mrdickiebows.co.uk/jive-classes/. Their retro dance classes include 1940's style swing jive, 50's Rock n Roll Jive, Shim Sham, Collegiate Shag, Charleston for the over 50s- Strolls including The Madison, and enough Social Dancing such as a Social Foxtrot for getting round the floor at a 1940's event. Mr Dickie Bow's can offer small group bookings & workshop classes.
We specialise in Jive – Swing Jive from the 1940's and Authentic 1950s Rock n Roll
We can provide all of the above to hire Mr Dickie Bows School of Retro Dance contact us on our website contact page.
Contact Name: Rose Bowers
Dance Styles: 1940s Jive, East Coast Swing, Rock n Roll
Roles: Event Organiser, Dance Teacher, Regular Dance Classes, Wedding First Dance, Private Lessons, DJ, Dance Performance
Main Area: Essex
Website: http://www.mrdickiebows.co.uk/