Jerome Anderson Promotions
London and Margate based Dance teacher, Choreographer and Dj.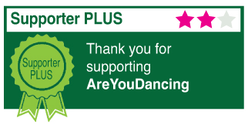 About Jerome Anderson Promotions
Welcome to Jerome's World of Music and Dance
Hi I'm Jerome Anderson, and I'm passionate about all things relating to music and dance.
I'm a dance teacher and performer specialising in Swing based dance – Jive, Lindy Hop and Charleston. I'm also a DJ, playing an eclectic mix of jazz, funk, soul and swing in various venues across London and Kent.
Contact Name: Jerome Anderson
Dance Styles: 1940s Jive, Charleston, Lindy Hop
Roles: Event Organiser, Dance Teacher, Regular Dance Classes, Wedding First Dance, Private Lessons, DJ
Events: Class
Main Area: Kent
Website: http://www.jeromesworld.co.uk/
Forthcoming Events
Date
Event Name/Venue
Description/Dance Styles
Jive and Swing for Beginners
Olby's Soul Café and Music Rooms
Class
This four week course, will teach you the basic Swing dance moves
Charleston, East Coast Swing, Jazz Steps, Lindy Hop