Dancers-Preston
Dancers -teach dance in a fun ,friendly way with ongoing dance events you will love to dance @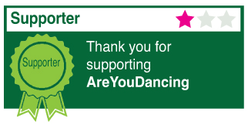 About Dancers-Preston
Master the art of dance with the experts " to say " We have taught many people to dance is an understatement ..
We have learned much .not all want to compete We pride ourself on consistently nurturing budding dancers and have produced dancing champions in the past Our Latin formation Team were 3 times winners of Closed British Latin Formation Team trophy. We now teach strictly Good Social Dancing from Ballroom Latin & Sequence.Other fun styles of dance .
Classes are tailored to suit every level.beginner .Intermediate.Rusty or Advanced.At Dancers we create a fun way of learning dance.Our dance teachers will help you hone your skills and have a great time in the process! Classes provide an excellent basis for you to get to know people. no Partner no problem just turn up and dance!
Check out our Luxury Dance Break @ Scarborough .28th to 1st March 2020 .Our role does not stop at classes we have monthly dances ,blacktie ,hot pot supper dances & christmas party & New Years eve New Beginners September
WE LOVE WHAT WE DO AND WE ARE PROUD . IT is our 40th year.
Private lessons are available @ Broughton & Chorley ring Peter for details.Dance events ,Classes & Luxury Dance Break @ ring Peter.
Contact Name: Email Peter Ronson Peterronson@btinternet.com
Dance Styles: Argentine Tango, Bachata, Cha Cha Cha (Ballroom), Foxtrot, Jive (Ballroom), Line Dance, Mambo, Merengue, Modern Jive, Modern Tango, Old Time Dancing, Paso Doble, Quickstep, Rock n Roll, Rumba, Salsa, Samba, Popular Sequence, Viennese Waltz, Waltz, Modern Sequence
Roles: Event Organiser, Dance Teacher, Regular Dance Classes, Wedding First Dance, Private Lessons, Child Classes, DJ, Caller
Events: Dance, Weekend, Class
Main Area: Lancashire
Website: https://dancers-preston.co.uk/
Forthcoming Events
Date
Event Name/Venue
Description/Dance Styles
Dancers ,rock n roll
Preston Grasshoppers RFC
Class
Learn argentine Tango and 50s Rock n Roll
Argentine Tango, Rock n Roll
7.30 pm Zumba salsa 8-15
Preston Grasshoppers RFC
Class
Dance Fitness Class Zumba
Bachata, Cha Cha Cha (Ballroom), Paso Doble, Rumba, Salsa, Samba, Zumba
Peters saturday Night Dance Dates
st Ambrose Hall
Dance
50s /50s Ballroom /Latin Sequence and Rock n Roll
Cha Cha Cha (Ballroom), Samba, Popular Sequence, Waltz
Dancers Preston On going classes
Preston Grasshoppers RFC
Class
Refreshers and Advanced classes
American Smooth, Cha Cha Cha (Ballroom), Foxtrot, Jive (Ballroom), Modern Tango, Old Time Dancing, Paso Doble, Quickstep, Rumba, Samba, Popular Sequence, Viennese Waltz, Waltz, Modern Sequence
Dancers ,rock n roll
Preston Grasshoppers RFC
Class
Learn argentine Tango and 50s Rock n Roll
Argentine Tango, Rock n Roll
7.30 pm Zumba salsa 8-15
Preston Grasshoppers RFC
Class
Dance Fitness Class Zumba
Bachata, Cha Cha Cha (Ballroom), Paso Doble, Rumba, Salsa, Samba, Zumba
Dancers Preston On going classes
Preston Grasshoppers RFC
Class
Refreshers and Advanced classes
American Smooth, Cha Cha Cha (Ballroom), Foxtrot, Jive (Ballroom), Modern Tango, Old Time Dancing, Paso Doble, Quickstep, Rumba, Samba, Popular Sequence, Viennese Waltz, Waltz, Modern Sequence
Dancers ,rock n roll
Preston Grasshoppers RFC
Class
Learn argentine Tango and 50s Rock n Roll
Argentine Tango, Rock n Roll
7.30 pm Zumba salsa 8-15
Preston Grasshoppers RFC
Class
Dance Fitness Class Zumba
Bachata, Cha Cha Cha (Ballroom), Paso Doble, Rumba, Salsa, Samba, Zumba
Dancers Preston Hotpot Supper Danc
Preston Grasshoppers RFC
Dance
Dancers hotpost supper dance .Mc Peter Ronson welcomes all dancers.
American Smooth, Argentine Tango, Cha Cha Cha (Ballroom), Foxtrot, Jive (Ballroom), Modern Tango, Old Time Dancing, Paso Doble, Quickstep, Rumba, Samba, Popular Sequence, Viennese Waltz, Waltz, Modern Sequence