Dancers-Preston
Dancers -teach dance in a fun ,friendly way with ongoing dance events you will love to dance @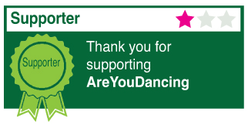 About Dancers-Preston
Master the art of dance with the experts 2019 is our 40th anniversary.
If you are looking for experienced and qualified dance teachers who will help you make the most of your talent, you're in the right place! Dancers Preston has been at the forefront of dance tuition in the North West of England since its inception over 39 years ago. We consistently nurture budding dancers and have produced dancing champions in the past.Our Latin formation Team winning 3 times Closed British Latin Formation Team trophy. We now teach strictly Good Social Dancing from Ballroom /Latin & Sequence.
Learn at your own pace At Dancers we create a fun way of learning dance.
Whether you are a beginner or are at an advanced level, our dance teachers will help you hone your skills and have a great time in the process! It's not all just about dancing. Our classes provide an excellent basis for you to get to know people. You don't need to arrive with a partner, just turn up and dance!
Check out our Luxury Dance Break @ Scarborough .8th to 10th Feb.2019 on Are you Dancing 8th /10th Feb.2019 credit card payments accepted.
Choose from a variety of dance forms
Argentine tango
Rock and roll
Bachata
Kizomba
Salsa
Latin American
Tango
Zumba
And much more
Contact Name: Email Peter Ronson Peterronson@btinternet.com
Dance Styles: Argentine Tango, Bachata, Cha Cha Cha (Ballroom), Charleston, Foxtrot, Jive (Ballroom), Mambo, Merengue, Modern Jive, Modern Tango, Old Time Dancing, Quickstep, Rock n Roll, Rumba, Salsa, Samba, Popular Sequence, Viennese Waltz, Waltz, Modern Sequence
Roles: Event Organiser, Dance Teacher, Regular Dance Classes, Wedding First Dance, Private Lessons, Child Classes, DJ, Caller
Events: Dance, Class
Main Area: Lancashire
Website: https://dancers-preston.co.uk/
Forthcoming Events
Date
Event Name/Venue
Description/Dance Styles
Peter,s .Saturday Night Dances
st Ambrose
Dance
Friendly dance social .chat and dance every 3rd saturday of the month.
American Smooth, Cha Cha Cha (Ballroom), Foxtrot, Jive (Ballroom), Modern Jive, Modern Tango, Old Time Dancing, Paso Doble, Quickstep, Rock n Roll, Rumba, Samba, Popular Sequence, Viennese Waltz, Waltz, Modern Sequence
NEW Beginners classes start Sun,
Preston Grasshoppers RFC
Class
Fun friends & learn to Dance
American Smooth, Cha Cha Cha (Ballroom), Foxtrot, Jive (Ballroom), Modern Tango, Old Time Dancing, Paso Doble, Quickstep, Rumba, Samba, Popular Sequence, Viennese Waltz, Waltz, Modern Sequence
Dancers Preston New Beginners Class
Preston Grasshoppers RFC
Class
Ballroom and Latin class
Foxtrot, Modern Tango, Quickstep, Waltz
Sunday a new sequence dance
Preston Grasshoppers RFC
Class
Learn a new sequence dance every week
Popular Sequence
Monday Beginners classes
Preston Grasshoppers RFC
Class
7:00 – 7:30pm – New Starters learn 50's Style Rock'n'Roll Improvers Rock'n'Roll Ballroom
American Smooth, Cha Cha Cha (Ballroom), Foxtrot, Jive (Ballroom), Modern Tango, Old Time Dancing, Paso Doble, Quickstep, Rumba, Samba, Popular Sequence, Viennese Waltz, Waltz, Modern Sequence
Dancers ,rock n roll
Preston Grasshoppers RFC
Class
Learn argentine Tango and 50s Rock n Roll
Argentine Tango, Rock n Roll
7.30 pm Zumba salsa 8-15
Preston Grasshoppers RFC
Class
Dance Fitness Class Zumba
Bachata, Cha Cha Cha (Ballroom), Line Dance, Paso Doble, Rumba, Salsa, Samba, Zumba
Dancers Preston New Beginners Class
Preston Grasshoppers RFC
Class
Ballroom and Latin class
Foxtrot, Modern Tango, Quickstep, Waltz
Sunday a new sequence dance
Preston Grasshoppers RFC
Class
Learn a new sequence dance every week
Popular Sequence
NEW Beginners classes start Sun,
Preston Grasshoppers RFC
Class
Fun friends & learn to Dance
American Smooth, Cha Cha Cha (Ballroom), Foxtrot, Jive (Ballroom), Modern Tango, Old Time Dancing, Paso Doble, Quickstep, Rumba, Samba, Popular Sequence, Viennese Waltz, Waltz, Modern Sequence