Aber ACED - American Contra and English
A lively group dancing a mixture of American Contra and English Country Dances (Playford and modern)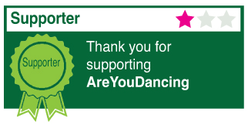 About Aber ACED - American Contra and English
Aber ACED - Aberystwyth American Contra and English Country Dance Group
All dances are "walked through" first and then called during the dance – so no need to worry about memorising the steps. There's no fancy footwork to master – it's mostly just walking!
You don't need to bring a partner, just your enthusiasm.
We meet at 2 venues:
In Llanbadarn Fawr Church Hall (next to the Church, where some free parking is available) every 1st and 3rd Friday night of the month.
Each time there will be a ½-hour session at 7:30pm for those who have never done country dancing before (or recently) and would like a quick guide or refresher!
The main dancing is from 8pm to 10pm.
We also meet in St Anne's Church Hall (next to the Church, where there is free parking nearby, also opposite in the Neuadd Goffa car park, and in adjoining roads) on Wednesday afternoons from 2pm to 4pm, twice a month.
Each session costs just £2 per person (depending on numbers)! We are only charging enough to cover the hire of the hall – we provide biscuits, but please bring your own (non-alcoholic) drinks. You can come to any session at any time, just 'pay as you go' for each one, so do come along to see what it's like.
Have a go and have fun!
Contact Name: John Blanchfield
Dance Styles: 17th Century, 18th Century, Early 20th Century, Contra, Country Dance
Roles: Event Organiser, Dance Teacher, Regular Dance Classes, Caller
Events: Class
Main Area: Ceredigion
Website: http://AberACED.wordpress.com/
Forthcoming Events
Date
Event Name/Venue
Description/Dance Styles
Penparcau Club afternoon dance
St Anne's Church Hall
Class
Penparcau Club afternoon dance (Aberystwyth English and American Folk Dance Group)
Contra, Country Dance
Llanbadarn Club dance night
Llanbadarn Fawr Church Hall
Class
Llanbadarn Club dance night (Aberystwyth English and American Folk Dance Group)
Contra, Country Dance
Penparcau Club afternoon dance
St Anne's Church Hall
Class
Penparcau Club afternoon dance (Aberystwyth English and American Folk Dance Group)
Contra, Country Dance
Llanbadarn Club dance night
Llanbadarn Fawr Church Hall
Class
Llanbadarn Club dance night (Aberystwyth English and American Folk Dance Group)
Contra, Country Dance
Penparcau Club afternoon dance
St Anne's Church Hall
Class
Penparcau Club afternoon dance (Aberystwyth English and American Folk Dance Group)
Contra, Country Dance