Majestic Dance Club
Ballroom & Latin Dance School from Beginners to Advanced Dancers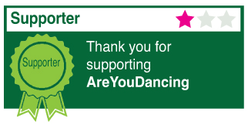 About Majestic Dance Club
At Majestic Dance, we provide Ballroom and Latin-American dancing instruction for everyone from beginners and improvers, to advanced dancers who are looking for a real challenge.
Specific training can be provided at a top professional level for your wedding dance or other special occasion.
Our instructors also specialise in providing training for dancers who wish to obtain professional qualifications.
There are classes for all adults over 18 in Ballroom and Latin American Dancing specialising in Social Dancing to all grades of Medal Classes and Professional Coaching. We take pride in allowing our members to become good dancers providing them with a lifetime of pleasure. Our club facilities provide an ideal context in which to learn, but also a place in which to share your enjoyment of dancing with others.
Awaiting any new member to the Majestic Dance Club are our most valuable assets ...qualified, expert and experienced instructors, as well as happy and friendly existing members.
We benefit from free, off-road, private car parking with easy access at ground floor level along the front of the school into the dance hall. The dance hall has a great wooden floor with plenty off space for all dancers.
We run courses for absolute beginners - giving an introduction to social dancing. Normally starting in March and again in October; check our website and facebook page for current and future start dates.
Contact Name: Mike Wood
Dance Styles: Argentine Tango, Bachata, Cha Cha Cha (Ballroom), Cha Cha (Club), Foxtrot, Jive (Ballroom), Merengue, Modern Tango, Old Time Dancing, Paso Doble, Quickstep, Rock n Roll, Rumba, Salsa, Samba, Popular Sequence, Viennese Waltz, Waltz
Roles: Event Organiser, Dance Teacher, Regular Dance Classes, Wedding First Dance, Private Lessons, Dance Performance
Events: Class
Main Area: Warwickshire
Website: http://www.majesticdance.co.uk/
Forthcoming Events
Date
Event Name/Venue
Description/Dance Styles
Beginners Ballroom Dance Class
Majestic Dance @ Norton Lindsey
Class
Beginners Social Dance Class
Cha Cha Cha (Ballroom), Foxtrot, Jive (Ballroom), Quickstep, Waltz
Beginners Ballroom Dance Class
Majestic Dance @ Norton Lindsey
Class
Beginners Social Dance Class
Cha Cha Cha (Ballroom), Foxtrot, Jive (Ballroom), Quickstep, Waltz
Beginners Ballroom Dance Class
Majestic Dance @ Norton Lindsey
Class
Beginners Social Dance Class
Cha Cha Cha (Ballroom), Foxtrot, Jive (Ballroom), Quickstep, Waltz
Beginners Ballroom Dance Class
Majestic Dance @ Norton Lindsey
Class
Beginners Social Dance Class
Cha Cha Cha (Ballroom), Foxtrot, Jive (Ballroom), Quickstep, Waltz
Beginners Ballroom Dance Class
Majestic Dance @ Norton Lindsey
Class
Beginners Social Dance Class
Cha Cha Cha (Ballroom), Foxtrot, Jive (Ballroom), Quickstep, Waltz
Beginners Ballroom Dance Class
Majestic Dance @ Norton Lindsey
Class
Beginners Social Dance Class
Cha Cha Cha (Ballroom), Foxtrot, Jive (Ballroom), Quickstep, Waltz
Beginners Ballroom Dance Class
Majestic Dance @ Norton Lindsey
Class
Beginners Social Dance Class
Cha Cha Cha (Ballroom), Foxtrot, Jive (Ballroom), Quickstep, Waltz
Beginners Ballroom Dance Class
Majestic Dance @ Norton Lindsey
Class
Beginners Social Dance Class
Cha Cha Cha (Ballroom), Foxtrot, Jive (Ballroom), Quickstep, Waltz
Beginners Ballroom Dance Class
Majestic Dance @ Norton Lindsey
Class
Beginners Social Dance Class
Cha Cha Cha (Ballroom), Foxtrot, Jive (Ballroom), Quickstep, Waltz
Beginners Ballroom Dance Class
Majestic Dance @ Norton Lindsey
Class
Beginners Social Dance Class
Cha Cha Cha (Ballroom), Foxtrot, Jive (Ballroom), Quickstep, Waltz