Court Dancing
Tuesday and Friday dance classes 7:45, £7, Beginners to Gold Bar followed by a social dance to 10:30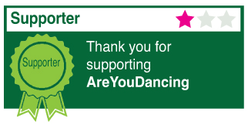 About Court Dancing
Tuesday and Friday dance classes 7:45 and 8:45, £7, followed by a social dance to 10:30
Complete Beginners – New Courses start 3 times a year in September, January and shortly after Easter. They run from 8.45 on a Tuesday or Friday evening and include practice in the Social Dance session until 10.30. See the website for the next start date.
Improvers and above - Classes all run from 7:45 – 8:45 every Tuesday and Friday. Classes run for a 12 month period, they are scheduled to commence and finish on certain dates and are revised at 6 monthly intervals. If you are not a beginner but are new to the dance school and think you'd like to join a class we need you to attend one of our social dances first, start at 8:45, in order for us to gauge your ability and place you in the most suitable group.
Individual Tuition – A way of accelerating your progress is to book an individual lesson with one of our teachers. Lessons mainly take place on Saturday between 12:00 and 17:00 but other slots may be available. The cost is £30 per nominal hour.
Medal Tests – The school is IDTA registered. We run Open Examination sessions on the second Sunday in March and September. Classes are scheduled around these sessions and everyone is given the opportunity to take a test if they choose to do so, providing their dancing is at the level required. However, the tests are not compulsory and omitting them does not preclude anyone from advancing, providing the necessary standard is achieved
Contact Name: Margaret Skilling
Dance Styles: Cha Cha Cha (Ballroom), Foxtrot, Jive (Ballroom), Modern Tango, Paso Doble, Quickstep, Rumba, Samba, Viennese Waltz, Waltz
Roles: Dance Teacher, Regular Dance Classes, Private Lessons
Main Area: Surrey
Website: http://www.courtdancing.co.uk/