The Chicken Shack Rock'n'Roll Club
A proper rock'n'roll club, in a traditional East London pub. Also teaching Beginners 50s R'n'R Jive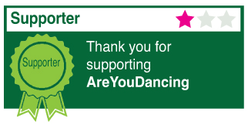 About The Chicken Shack Rock'n'Roll Club
If you enjoy the sounds of the fifties then come along to a friendly evening where you can jive, bob or stroll the night away, or just relax with friends to some of the best music ever made.
We run a mixture of Record Hops and Band Nights throughout the year and often theme are nights for extra fun!
If you have never jived before and are interested don't be shy there will always be somebody willing to help you get started. The Chicken Shack also teach Beginners 50s Rock'n'Roll Jive.
Find us on Monday's at The Hop Poles, Enfield and Tuesday's at The Plough and Harrow, Leytonstone.
Tuesday 1st October at 7pm, also see's the start of our Stroll Classes at The Plough and Harrow Leytonstone.
Contact Name: Tricia Cox or Malc
Dance Styles: Rock n Roll
Roles: Event Organiser, Dance Teacher, Regular Dance Classes, Private Lessons, DJ, Dance Performance, Vintage Clothes
Main Area: Waltham Forest