The Chicken Shack
A 50s Rock'n'Roll night with live music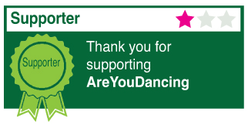 About The Chicken Shack
If you enjoy the sounds of the fifties then The Chicken Shack is for you!
Come along to our friendly club, held on the 3rd Saturday of the month, with live music and DJs throughout the year.
We'll guarentee you'll ahve a great time, be it dancing, or just enjoying the some of the best music ever made!
If you have never jived before and are interested don't be shy - Tricia and Malc can show you the basics, or come and join our weekly classes on a Tuesday
https://www.facebook.com/TheChickenShackRnR/
Contact Name: Tricia Cox
Dance Styles: Rock n Roll
Roles: Event Organiser, Dance Teacher, Regular Dance Classes, Private Lessons, Dance Performance
Main Area: Waltham Forest