First Class Dance School
ISTD Qualified dance teachers - offering tuition in Ballroom, Latin, Sequence and Wedding Dances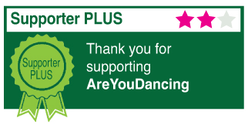 About First Class Dance School
First Class Dance School
Ballroom and Latin Dance Classes, Private Lessons and Social Dances
Please enquire for classes and lessons and be sure to visit the website and facebook for recent information
The first step is one step closer to dancing !!
Classes, Private Lessons, Wedding Dances and Social Dances are run in various locations in West Dorset. Please see website for details or contact us.
Look forward to hearing from you.
Social Dance Evenings are arranged periodically, please email with your details for our latest events.
Contact Name: Peter Arnold
Dance Styles: American Smooth, Cha Cha Cha (Ballroom), Foxtrot, Jive (Ballroom), Modern Tango, Old Time Dancing, Paso Doble, Quickstep, Rumba, Samba, Popular Sequence, Viennese Waltz, Waltz, Modern Sequence
Roles: Event Organiser, Dance Teacher, Regular Dance Classes, Wedding First Dance, Private Lessons, Child Classes, Dance Performance
Events: Class, Children's Class
Main Area: Dorset
Website: http://www.ballroomlatindance.uk/
Forthcoming Events
Date
Event Name/Venue
Description/Dance Styles
FCDS age 6-8 Childrens DanceSport
Wyke Regis Memorial Hall
Children's Class
3.35pm age 6-8 Children's FCDS/ISTD DanceSport Classes
Cha Cha Cha (Ballroom), Foxtrot, Jive (Ballroom), Modern Tango, Old Time Dancing, Paso Doble, Quickstep, Rock n Roll, Rumba, Salsa, Samba, Popular Sequence, Viennese Waltz, Waltz, Modern Sequence
FCDS age 9-12 Childrens DanceSport
Wyke Regis Memorial Hall
Children's Class
4:30pm age 9-12 Children's FCDS/ISTD DanceSport Classes
Cha Cha Cha (Ballroom), Foxtrot, Jive (Ballroom), Modern Jive, Modern Tango, Old Time Dancing, Paso Doble, Quickstep, Rock n Roll, Rumba, Salsa, Samba, Popular Sequence, Viennese Waltz, Waltz, Modern Sequence
FCDS Beginners Ballroom & Latin
Wyke Regis Memorial Hall
Class
7pm Beginner's Ballroom & Latin Class
1940s Jive, Cha Cha Cha (Ballroom), Foxtrot, Jive (Ballroom), Modern Tango, Quickstep, Rock n Roll, Rumba, Salsa, Samba, Popular Sequence, Viennese Waltz, Waltz, Modern Sequence
FCDS Strictly Ballroom Class/Dance
Wyke Regis Memorial Hall
Class
7:30pm Strictly Ballroom & Latin Class with Practice
American Smooth, Cha Cha Cha (Ballroom), Foxtrot, Jive (Ballroom), Modern Tango, Old Time Dancing, Paso Doble, Quickstep, Rumba, Samba, Popular Sequence, Viennese Waltz, Waltz, Modern Sequence
FCDS Beginners First Steps Class
Loders Village Hall
Class
7pm First Steps Beginner's Class in Ballroom & Latin Dance
American Smooth, Cha Cha Cha (Ballroom), Foxtrot, Jive (Ballroom), Modern Tango, Old Time Dancing, Paso Doble, Quickstep, Rumba, Samba, Popular Sequence, Viennese Waltz, Waltz, Modern Sequence
FCDS Improvers Next Steps Class
Loders Village Hall
Class
8pm Next Steps Improvers Class - Ballroom & Latin Dance
Cha Cha Cha (Ballroom), Foxtrot, Jive (Ballroom), Modern Tango, Quickstep, Rumba, Samba, Popular Sequence, Viennese Waltz, Waltz, Modern Sequence
FCDS Improvers Next Steps Ballroom
Wyke Regis Memorial Hall
Class
7pm - Next Steps Improvers Class - Teaching Ballroom, Latin & Sequence Dance
Cha Cha Cha (Ballroom), Foxtrot, Jive (Ballroom), Modern Tango, Quickstep, Rumba, Samba, Popular Sequence, Viennese Waltz, Waltz
FCDS age 6-8 Childrens DanceSport
Wyke Regis Memorial Hall
Children's Class
3.35pm age 6-8 Children's FCDS/ISTD DanceSport Classes
Cha Cha Cha (Ballroom), Foxtrot, Jive (Ballroom), Modern Tango, Old Time Dancing, Paso Doble, Quickstep, Rock n Roll, Rumba, Salsa, Samba, Popular Sequence, Viennese Waltz, Waltz, Modern Sequence
FCDS age 9-12 Childrens DanceSport
Wyke Regis Memorial Hall
Children's Class
4:30pm age 9-12 Children's FCDS/ISTD DanceSport Classes
Cha Cha Cha (Ballroom), Foxtrot, Jive (Ballroom), Modern Jive, Modern Tango, Old Time Dancing, Paso Doble, Quickstep, Rock n Roll, Rumba, Salsa, Samba, Popular Sequence, Viennese Waltz, Waltz, Modern Sequence
FCDS Beginners Ballroom & Latin
Wyke Regis Memorial Hall
Class
7pm Beginner's Ballroom & Latin Class
1940s Jive, Cha Cha Cha (Ballroom), Foxtrot, Jive (Ballroom), Modern Tango, Quickstep, Rock n Roll, Rumba, Salsa, Samba, Popular Sequence, Viennese Waltz, Waltz, Modern Sequence