Learn to Tango Kent
Argentine tango Lessons Tun Wells Mon 7.30pm to 10.30pm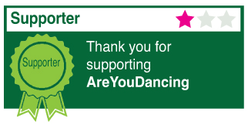 About Learn to Tango Kent
At Learn to Tango Kent we run a friendly and fun set of classes where you can learn the skills to dance Argentine Tango anywhere.
We regularly run a Milonga on a friday night once a month at The Masonic Hall in St Johns Southborough on the London Road.
Lessons are booked in 6 week blocks
Monday evenings from 8pm to 10pm
The cost to book the course is £60.00 per person in advance.
For more information please call or message mark jenner
mark@learntosalsakent.co.uk
07957847645
The dates for our Milongas this year are
Milonga dates for the whole year
and also the wonderful DJs. If You're interested in playing for us get in touch with Mark j 07957847645
venue for the monthly Milonga only.
The Masonic Hall St John's Rd, Tunbridge Wells TN4 9UY
------------------------------------------------------------
**********************************************************
March Friday 29th Adrian Newell
April Friday 26th 2019
May Friday 17th 2019
June Friday 21st 2019
July Friday 19th 2019
August Friday CLOSED
Sept Friday 20th 2019
October Friday 18th 2019 Adrian Newall DJ
November Friday 15th 2019
December Friday 20th dec prosecco and chocolate Milonga
Contact Name: Mark jenner
Dance Styles: Argentine Tango, Salon Tango, Tango Nuevo, Milonga, Tango Vals, Tango Fusion
Roles: Dance Teacher, Regular Dance Classes, Private Lessons, DJ
Main Area: Kent
Website: http://www.learntosalsakent.co.uk