Hula Boogie
Awesome Vintage music and dance events and classes held in London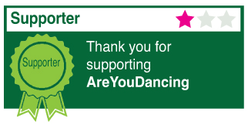 About Hula Boogie
Since 2003, Hula Boogie have been , organising monthly club nights and all day events, bringing the best DJs and bands from home and abroad to their tiki home at the South London Pacific Tiki Bar in South London.
Hula Boogie ! has been providing fun, friendly and easy weekly classes in 1950s style jive/Rock'n'Roll in and around London and Sheffield as well as workshops in Europe
Founders are available for hire as a DJs and Dance Teachers for your event, party, wedding, festival or any other event you may need us. Hula Boogie's Dj Miss Aloha and can be found djing around London and Europes vintage clubs and festivals .
Contact Name: Julie Miranda
Dance Styles: 1940s Jive, Rock n Roll
Roles: Event Organiser, Dance Teacher, Regular Dance Classes, Private Lessons, DJ
Events: Class, Dance
Main Area: London SW
Website: http://www.hulaboogie.co.uk
Forthcoming Events
Date
Event Name/Venue
Description/Dance Styles
21 Jan
Dance
Hula Boogie ! w/ LIve Band (IT)
The Classic
Hula Boogie Presents: Miss Aloha's BIG BIRTHDAY Bash with Sugar Daddy & The Cereal Killers
1940s Jive, Balboa, Boogie Woogie, Charleston, Collegiate Shag, East Coast Swing, Jazz Steps, Lindy Hop, Rock n Roll
23 Jan
Class
Beginners 1950s Jive/RnR (1a)
The Cavendish Arms
1 hour class in 1950s Jive / Rock n Roll Absolute Beginners (1a) -South London
1940s Jive, Rock n Roll
13 Feb
Class
Beginners 1950s Jive/R'n'R (1b)
The Cavendish Arms
1 hour class in 1950s Jive / Rock n Roll for Absolute Beginners (1b) - South London
1940s Jive, Rock n Roll
Class
Improvers 1950s Jive/RnR (2a)
The Cavendish Arms
45 min Improvers class in 1950s Jive / Rock n Roll
1940s Jive, Rock n Roll
20 Feb
Class
Beginners 1950s Jive/R'n'R (1b)
The Cavendish Arms
1 hour class in 1950s Jive / Rock n Roll for Absolute Beginners (1b) - South London
1940s Jive, Rock n Roll
Class
Improvers 1950s Jive/RnR (2a)
The Cavendish Arms
45 min Improvers class in 1950s Jive / Rock n Roll
1940s Jive, Rock n Roll
21 Feb
Class
Intensive Beginners Jive/R'n'R
Upstairs @ Savoy Tup
INTENSIVE 1950S 1950s Jive/Rock'n'Roll for Beginners- Central London
1940s Jive, Rock n Roll
27 Feb
Class
Beginners 1950s Jive/R'n'R (1b)
The Cavendish Arms
1 hour class in 1950s Jive / Rock n Roll for Absolute Beginners (1b) - South London
1940s Jive, Rock n Roll
Class
Improvers 1950s Jive/RnR (2a)
The Cavendish Arms
45 min Improvers class in 1950s Jive / Rock n Roll
1940s Jive, Rock n Roll
06 Mar
Class
Beginners 1950s Jive/R nR (1c)
The Cavendish Arms
1 hour class in 1950s Jive / Rock n Roll for Absolute Beginners (1c) - South London
1940s Jive, Rock n Roll