Chelmsford Social Club Dance Section
Chelmsford Social Club Dance Section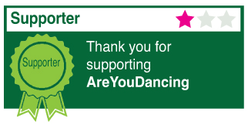 About Chelmsford Social Club Dance Section
Chelmsford Social Club Dance Section runs social dances on a Tuesday evenings.
(Please check the diary)
The dance floor is of a reasonable size and of wooden construction.
The music is provided by volunteer DJ's and is therefore varied.
It is a member club, but guests can be signed in for a maximum of 3 times after which you would have to join. (Just £20 for the year). Most dancers make an optional donation of 50p per person for the evening which goes towards the purchase of music CD's.
There is a full bar. (Prices are low too!)
Contact Name: Ross
Dance Styles: Cha Cha Cha (Ballroom), Foxtrot, Jive (Ballroom), Modern Tango, Quickstep, Rumba, Samba, Popular Sequence, Viennese Waltz, Waltz, Modern Sequence
Roles: Event Organiser
Main Area: Essex