Forever Yung Dance
Canadian Trained Instructor. Group Classes, Private Lessons, Social Dances, Dance Attire.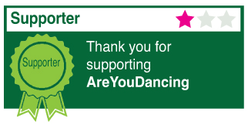 About Forever Yung Dance
At Forever Yung Dance, we strive to offer customers a full range of classes and products to ensure a fun and positive dance experience. We are Canadian Trained and have over 10 years of dance instruction experience.
We offer a full range of classes from Beginner Ballroom & Latin Group classes, through to Semi and Private Lessons, Wedding First Dance Lessons, FitBeat Exercise Line Dance, Social Dances, as well as carrying a range of Dance Attire and Shoes for sale.
Contact Name: Ken Yung
Dance Styles: American Smooth, Cha Cha Cha (Ballroom), Foxtrot, Jive (Ballroom), Line Dance, Modern Tango, Paso Doble, Quickstep, Rumba, Samba, Viennese Waltz, Waltz, General Dance Fitness
Roles: Event Organiser, Dance Teacher, Regular Dance Classes, Wedding First Dance, Private Lessons, Dance Shoes, Dance Clothes
Events: Dance, Class
Main Area: Northumberland
Website: http://foreveryungdance.co.uk
Forthcoming Events
Date
Event Name/Venue
Description/Dance Styles
Ballroom & Latin Line Dance TASTER
Acklington Village Hall.
Class
Beginner Ballroom & Latin Line Dance TASTER Class. £2 per person!
Line Dance
Beginner Ballroom & Latin
St Michaels Parish Hall
Class
Beginner Ballroom & Latin Classes. Week 7: WALTZ.
Cha Cha Cha (Ballroom), Foxtrot, Jive (Ballroom), Modern Tango, Quickstep, Rumba, Samba, Viennese Waltz, Waltz
Beginner PLUS Ballroom & Latin
St Michaels Parish Hall
Class
Beginner Plus Ballroom & Latin Dance Classes. Week 7: Intro to Samba.
Cha Cha Cha (Ballroom), Foxtrot, Jive (Ballroom), Quickstep, Rumba, Samba, Viennese Waltz, Waltz
Ballroom & Latin Line Dance Class
St Michaels Parish Hall
Class
Non-partner form of Ballroom & Latin Dance which provides an enjoyable fun workout.
Line Dance
Beginner Ballroom & Latin
St Michaels Parish Hall
Class
Beginner Ballroom & Latin Classes. Week 8: WALTZ.
Cha Cha Cha (Ballroom), Foxtrot, Jive (Ballroom), Modern Tango, Quickstep, Rumba, Samba, Viennese Waltz, Waltz
Beginner PLUS Ballroom & Latin
St Michaels Parish Hall
Class
Beginner Plus Ballroom & Latin Dance Classes. Week 8: Samba.
Cha Cha Cha (Ballroom), Foxtrot, Jive (Ballroom), Quickstep, Rumba, Samba, Viennese Waltz, Waltz
Ballroom & Latin Line Dance Class
St Michaels Parish Hall
Class
Non-partner form of Ballroom & Latin Dance which provides an enjoyable fun workout.
Line Dance
Beginner Ballroom & Latin
St Michaels Parish Hall
Class
Beginner Ballroom & Latin Classes covering Foxtrot, Jive, Cha Cha and Waltz.
Cha Cha Cha (Ballroom), Foxtrot, Jive (Ballroom), Modern Tango, Quickstep, Rumba, Samba, Viennese Waltz, Waltz
Beginner PLUS Ballroom & Latin
St Michaels Parish Hall
Class
Beginner Plus Ballroom & Latin Dance Classes
Cha Cha Cha (Ballroom), Foxtrot, Jive (Ballroom), Quickstep, Rumba, Samba, Viennese Waltz, Waltz
Ballroom & Latin LINE Dance Class.
St Michaels Parish Hall
Class
Non-partner form of Ballroom & Latin Dance which provides an enjoyable fun workout.
Cha Cha Cha (Ballroom), Foxtrot, Jive (Ballroom), Line Dance, Paso Doble, Quickstep, Rumba, Samba, Viennese Waltz, Waltz