Forever Yung Dance
Canadian Trained Instructor. Group Classes, Private Lessons, Social Dances, Dance Attire.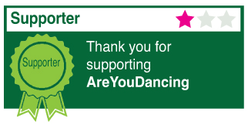 About Forever Yung Dance
At Forever Yung Dance, we strive to offer customers a full range of classes and products to ensure a fun and positive dance experience. We are Canadian Trained and have over 10 years of dance instruction experience.
We offer a full range of classes from Beginner Ballroom & Latin Group classes, through to Semi and Private Lessons, Wedding First Dance Lessons, Ballroom & Latin Line Dancing, Social Dances, as well as carrying a range of Dance Attire and Shoes for sale.
Our style of teaching is to teach Lead and Follow Dancing. Many teachers focus on teaching lengthy routines which relies solely on memory and not on dance skills. Lead and Follow Dancing has been researched at length, and it is the Lead & Follow aspect which wards off many health concerns such as Alzheimer's etc. It is the ability to lead or follow someone.. the lead having to think ahead and plan steps to navigate a sometimes busy floor, and the follow having to react and respond to the lead.. is where the sense of accomplishment and true skill lies.
Contact Name: Ken Yung
Dance Styles: American Smooth, Cha Cha Cha (Ballroom), Foxtrot, Jive (Ballroom), Line Dance, Modern Tango, Paso Doble, Quickstep, Rumba, Samba, Viennese Waltz, Waltz, General Dance Fitness
Roles: Event Organiser, Dance Teacher, Regular Dance Classes, Wedding First Dance, Private Lessons, Dance Shoes, Dance Clothes
Main Area: Northumberland
Website: http://foreveryungdance.co.uk