C&S Dance Nights
Modern Jive, Blues & Smooth Chillout Freestyle Social Events.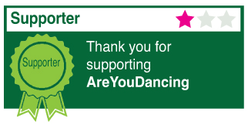 About C&S Dance Nights
C&S Dance Nights
We are an inderpendant company putting on monthly freestyle events were you can dance Modern Jive at a great venue situated in Evesham.
Enjoy your weekend with a lovely evening of dance at the Outside Inn & Courtyard. Dance in either of the stylish rooms at the Outside Inn & Courtyard' situated in the main square in Evesham. Each room has a lovely wooden dance floor a bar and are fully air conditioned to keep you cool.
Two Rooms
Dance in the main room to Modern Jive upbeat tunes that we know you love to dance to or dance, in the second room we hold either exclusive Blues nights or Smooth Chillout & blues music nights for expressive dancing.
This truly is an exciting and vibrant great place for dancing and socialising with two rooms providing music to suit all tastes. Put on your dancing shoes and come along either on your own with a friend/partner or as a group and join us for a night of dancing and making new friends.
A place that offers dancers a warm and welcoming environment where you can enjoy a great night out.
A warm welcome awaits for a fabulous night of dancing.
We also offer DJ hire for your own organised private parties for informal to formal dress code events such as Birthday parties. Summer Balls and Weddings.
Contact Name: Chris Brayne
Dance Styles: Modern Jive, Smooth Modern Jive
Roles: Event Organiser
Main Area: Worcestershire
Website: https://csdancenights.co.uk