C&S Dance Nights
Modern Jive Freestyle Social Events. Also DJ Hire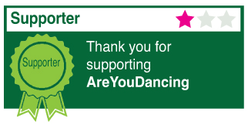 About C&S Dance Nights
C&S Dance Nights
We are an inderpendant company putting on monthly freestyle events were you can dance Modern Jive at a great venue situated in Evesham.
Situated in the main square in Evesham, the 'Outside Inn & Courtyard' offers a stylish refurbished function room with its own private bar and is fully air conditioned with a lovely wooden dance floor. Having been given the freedom of the entire pub, you will also have the option to simply relax and take a break in the beautifully furnished main bar area or if you wish more dancing away from the main function room.
This truly is an exciting and vibrant great venue for dancing and socialising. A place that offers dancers a warm and welcoming environment where you can enjoy a great night out.
We play a great mix of modern jive favourites that we know you love to dance to.
A warm welcome awaits you at a lovely new venue for a fabless night of dancing & socialising.
Each upcoming event date will be published on a monthly basis and can be found on our website or Facebook business page. See full dscription on our Website csdancenights.co.uk
We also offer DJ hire for your own organised private parties for informal to formal dress code events such as Birthday parties. Summer Balls and Weddings.
Contact Name: Chris Brayne
Dance Styles: Modern Jive, Smooth Modern Jive
Roles: Event Organiser
Main Area: Worcestershire
Website: https://csdancenights.co.uk