Northwich and District Scots Society
Scottish Dancing class run by Northwich and District Scots Society, Acton Bridge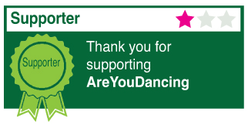 About Northwich and District Scots Society
Northwich and District Scots Society runs Scottish Country dancing classes on Tuesday evenings at Acton Bridge Parish Rooms (Village Hall) from 8pm till 10pm. We also organise social events throughout the year and visit other Scottish societies.
This class is attended by those new to Scottish Country Dancing and also regular dancers who want to maintain their dancing skills.
Beginners will be supported not only by our teacher, Ann Smith, but also by others who can already dance. We invite potential new members to come along for a taster session.
This is a fun way to learn and very sociable. Individuals are welcome as well as couples and we all interchange so that everyone gets used to dancing with different partners. We learn reels, jigs and strathspeys (slow dances) which are danced as a pair of dancers in "sets" of other pairs.
We don't wear Scottish attire at our regular classes, just ordinary comfortable clothing and lightweight soft footwear.
Northwich and District Scots Society - £5 annual membership plus £2 per evening class attended.
Contact Name: Robert Smith
Dance Styles: Scottish Country
Roles: Event Organiser, Dance Teacher, Regular Dance Classes
Main Area: Cheshire
Website: http://nanddss.org